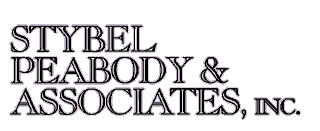 A WOMAN'S PLACE IS.....IN THE BOARDROOM
Increasingly, a woman's place is the boardroom
Commitment of CEOs seen as key to recruiting right person
By Kimberly Blanton, Globe Staff, 05/25/99
TRATHAM, N.H. - Jeffrey Swartz, dressed in a blue workshirt, khakis, and, of course, Timberland shoes, looks pretty laid back. But the chief executive was nothing if not intense in persuading Indra Nooyi to join Timberland Co.'s board. Swartz telephoned Nooyi, a PepsiCo Inc. senior vice president, repeatedly over six months last year. When he wasn't calling himself, he was asking business associates to help woo her.
Swartz charmed Nooyi's assistant with chat about the assistant's lifelong passion, the New York Yankees.
In a final, desperate act, he mailed a pair of yellow Timberland boots to PepsiCo chief executive, Roger Enrico, with a letter pleading for his support. His efforts paid off: Nooyi became Timberland's first woman board member in February.
More and more women executives with stellar credentials, like Nooyi, are being invited into Corporate America's boardrooms, their presence rising slowly and steadily to 11 percent of all Fortune 500 board seats.
But a look behind the numbers, to the stories of how individual women are recruited, often reveals a male chief executive, like Swartz, who was willing to reach outside his traditional networks or walk unconventional paths to snare them.
"I basically begged," Swartz said during an interview last week after Timberland's 12th annual meeting, set in the tall pines of rural New Hampshire.
At the meeting, Virginia Kent, president of Hasbro's US toy group, also was appointed to Timberland's board.
Companies seek out women to join their boards because it makes sense. A woman's perspective gives insight into the psyche of half of the customers or brings a fresh eye to management issues. Throw two women into the mix, women executives say, and the dynamic of a board is dramatically altered.
The first requirement for any new board member is the right qualifications.
Finding the right women is where the difficulty may come in. In selecting any board member, companies compile a list of dozens of potential candidates. While there may be many women who would fit the profile, an all-male board may be at a loss to tap into the extensive network of women necessary to narrow the list of suitable candidates.
Often they turn to women they know.
FSI International, a semiconductor maker, worked through a female investment banker to contact Joanna Lau, president and founder of Lau Technologies, a small defense and security equipment company in Littleton.
At the request of the investment banker, Lau sent her vitals to Joel Elftmann, FSI's chief executive. Elftmann picked up the telephone and personally asked Lau to fly to Minneapolis to sit in on a board meeting. After a dinner with members and their wives, Elftmann escorted Lau to the elevator and asked whether she could commit 12 days a year to meetings at headquarters in Chaska, Minn.
"I said, 'Look, I have no semiconductor experience. That's not my field,"" said Lau. "And he said, 'I have plenty of PhDs, and that's the last thing I need."" Rather, Elftmann wanted Lau for her experience operating companies and as an entrepreneur.
Lau said she believes she is on FSI's board because of Elftmann's determination: "He made a commitment to do it and he did it."
Nancy Nager in February became the first woman on the board of Candela Corp., which makes lasers for use in cosmetic surgeries, tatoo removal, and hair removal.
Candela's motivation for seeking out Nager was twofold: her experience as chief executive of Specialized Health Management, a health care services company, and a recognition by the board that a woman would "give them a different perspective on their products," she said.
As more women populate corporate boards or the upper ranks of management, especially in the nation's biggest corporations, the network for recruiting them has grown: 86 percent of Fortune 500 companies have one or more women on their boards - up from 69 percent in 1993, according to Catalyst, a New York research firm.
"It no longer will suffice to say you can't find a woman who can add value," said Sheila Wellington, Catalyst's president. "It's simply not true."
Although a growing number of chief executives are committed to putting women on their boards, a few will admit to being pushed.
Swartz, Timberland's energetic chief executive who is not yet 40, said he once became "incensed" by a letter from a shareholder asking tough questions about why there were no women on the board of the apparel and shoe company.
But he relented only after a contentious and eye-opening discussion with a woman who had worked for him for years. "She said, 'You don't understand the signal of what a board of all men means to me as a woman,"" he said.
And so, the search that brought Nooyi and Kent to Timberland's nine-member board began. Swartz found them through The Boston Club, which began as a network for professional women and has become active nationwide in helping corporations find women.
The demands of a career and family had kept Hasbro's Kent from accepting earlier offers to be on boards. Thanks in part to The Boston Club's efforts, Timberland, Kent said, was the right fit, because it was "good for my career" in the retail industry.
Toni Wolfman, partner at Boston law firm Foley Hoag & Eliot and a Boston Club member, said, "If a CEO is not committed you're going to have trouble. The question then becomes: How do you get the CEO committed? I think there are roles for other people to play."
This story ran on page D01 of the Boston Globe on 05/25/99.
© Copyright 1999 Globe Newspaper Company.

Return To Stybel Peabody Home Page