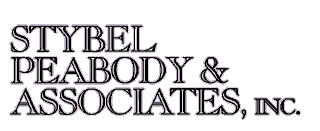 SEC URGES MORE OUTSIDE BOARD MEMBERS ON MUTUAL FUNDS.
Here is an Associated Press story that has positive implications for any investor who has money in mutual funds: What do YOU think about Levitt's ideas? Send responses to stybel@aol.com and we will post them.
Fund rule changes urged Levitt: Stronger oversight by directors needed
By Marcy Gordon, Associated Press, 03/23/99
WASHINGTON - Seeking to better protect the millions of Americans who invest in mutual funds, the government's top securities regulator yesterday proposed changes that would enhance the power of independent directors of fund companies. Arthur Levitt, chairman of the Securities and Exchange Commission, made the proposals in a speech to the Investment Company Institute, the mutual fund industry's trade group.
"The protection of investors and the preservation of their confidence require a universal vigilance and a common determination for constant improvement," Levitt said in Palm Desert, Calif. "That improvement, for the mutual fund industry, lies in promoting and safeguarding independence, accountability and transparency."
Some 77 million Americans now invest in mutual funds, whose total assets exceeded $5.5 trillion at the end of last year, up from around $1 trillion in 1990. Independent fund directors, who come from diverse backgrounds, are watchdogs responsible for protecting investors' interests and maintaining the funds' integrity. Their duties include overseeing mutual fund fees, monitoring financial performance, and preventing conflicts of interest. In recent months, Levitt also has been pushing the industry for improved disclosure of fund fees and investment risks.
He proposed that the SEC:
Require the boards of mutual fund companies to have a majority of independent directors.
Under current rules, less than a majority - 40 percent - of fund companies' directors must be independent of the company.
Levitt noted that most large fund companies voluntarily have a majority of independent directors. He did not specify how large the new required majority should be.
Require that any new independent directors be nominated by current independent directors rather than fund company managers.
Require that there be attorneys available to directors who also are independent from company management.
Require that investors be given information by which to judge the independence of their funds' directors.
Levitt said the SEC, which must vote to formally open the proposals to public comment, will act on them immediately
A spokesman for the Investment Company Institute, Chris Wloszczyna, said the group had no specific comment on Levitt's proposals.
"Mutual funds have the strongest system of governance in the private sector, and independent directors ... are a crucial component of this highly effective system," ICI chairman John J. Brennan said in a statement. "It makes sense to examine the industry's best practices to see if a good system can be made even better."

Return To Stybel Peabody Home Page