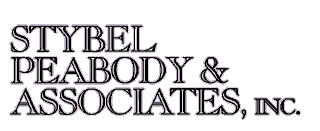 HOW MUCH INDEPENDENCE SHOULD BOARD MEMBERS HAVE?
What are your reactions to the following NEWSWEEK piece about H.J. Heinz, Inc.?
Beyond the flamboyant Mr. O'Reilly, what do you think?
One person who has thought about this issue is SEC Chairman Arthur Levitt. He has urged more use of true outside directors on mutual fund boards. He has even argued that Directors should retain their own legal counsel. How can the legal counsel employed by the company provide disinterested advise to the Board of Directors? By that same logic, should not Compensation Committees hire their own compensation consulting firm? Should the Audit Committee get an outside CPA opinion?
Laurence J. Stybel & Maryanne Peabody
STYBEL PEABODY LINCOLNSHIRE
Boston, MA
e mail: stybel@aol.com
THE CEO AND THE BOARD
As the drive for reform moves toward lackluster boards, Heinz is a key target
It was, as always, an extravagantly festive event. On Aug. 10, some 500 guests of H.J. Heinz Chairman and Chief Executive Anthony J.F. O'Reilly gathered under chandeliers in a mammoth white pavilion set up at the swanky Leopardstown horse-racing track outside Dublin. More than half were flown in from around the world, put up at Ireland's finest hotels, and feted at a lavish three-day bash. Guests included H.J. Heinz Co. executives and directors, Wall Street analysts, and assorted politicians, tycoons, and friends. In recent years, Paul Newman, William Kennedy Smith, and the CEOs of PepsiCo, Sara Lee, and Clorox have joined in the fun.
From a gala ball at O'Reilly's own Georgian mansion to the main event, the Heinz 57 Phoenix Stakes, no expense was spared. And with Heinz picking up the tab, O'Reilly was clearly the star of the show. Arriving last to the pre-race luncheon, he and his wife, Chryss, stepped gingerly from a blue Bentley. As they made their entrance, O'Reilly began working the room, offering handshakes, jokes, and whispered asides with a politician's natural ease. ''When he walks into the marquee, the whole place comes alive,'' recalls a recent guest. ''Short of a U.S. President's arrival, I've never seen anything like it.''
Wherever he goes, whatever he does, 61-year-old Tony O'Reilly projects a commanding presence. A world-class salesman, bon vivant, and raconteur, O'Reilly has reigned as king of the $9.4 billion food powerhouse for the past 18 years. And perhaps nowhere is that truer than in the corporate boardroom at Heinz's Pittsburgh headquarters, where O'Reilly is first among equals on a board that includes many insiders, business associates, and even personal friends of the charismatic CEO. ''Tony is larger than life, and he knows it,'' says Heinz director Donald R. Keough, 71, a former Coca-Cola Co. president and longtime friend.
In part, that's because he has performed: Through much of his tenure, shareholders have had little to complain about. He revived the company in the 1980s, becoming a Wall Street star. Even though growth is no longer red-hot, Heinz still does about as well as its average food-industry peer.
So why has Tony O'Reilly become the next target of activist investors leading the corporate governance movement?
The answer has as much to do with the evolution of corporate governance as it does with O'Reilly or Heinz. For despite O'Reilly's performance, unhappy shareholders such as Teachers Insurance & Annuity Assn.-College Retirement Equities Fund (TIAA-CREF) and California Public Employees' Retirement System (CalPERS) believe it is a textbook example of what a board should not be: a cozy club of loyalists headed by a powerful and charismatic chieftain. Now that view is being put to the test. Since late last year, TIAA-CREF--the $101 billion pension fund, which owns 2.7 million Heinz shares worth $113 million--has been waging a behind-the-scenes battle with O'Reilly over governance. Early next year, CalPERS is expected to push for board changes at Heinz. ''The board is way too large, way too dominated by very old men, and it has not had enough turnover,'' says Kayla J. Gillan, CalPERS' general counsel.
STRONG FIGHT.
O'Reilly bristles at the notion that his board fails to measure up. ''This is not a cronies' board,'' he insists. The current setup is simply ''the best for Heinz Co.'' And in O'Reilly, shareholder activists face a formidable and powerful opponent. Heinz may no longer be a high-flier, but activists can't point to the mediocre performance that allowed them to force change at companies such as American Express Co. and Eastman Kodak Co. Unlike other embattled CEOs, O'Reilly is waging a strong philosophical fight against the board reforms they demand.
For O'Reilly and the company he leads, the stakes are huge. Critics believe a stronger board would likely rein in his free-spending ways. O'Reilly's lavish bash was the 15th in a row, for example, even though Heinz is in the midst of laying off 2,500 employees. Heinz says the event, which also includes meetings with analysts and big customers, is an effective corporate marketing tool that is no more expensive than sponsoring a golf tournament.
A tougher board might also trim the generous options that have made O'Reilly one of America's highest-paid CEOs--even as his company's performance has slipped. And pressure on O'Reilly to pass the baton to his hard-charging No.2, William R. Johnson, a move many on Wall Street would like, could grow. ''I think Johnson is the right man for the times at Heinz,'' says Arthur B. Cecil, an analyst at T. Rowe Price Associates Inc., another big shareholder.
But the stakes go well beyond Heinz. The issues involved--what makes for an effective board or a good director--are at the core of a much broader debate about boardroom practices that is raging throughout Corporate America. After spending much of the past decade going after lackluster management, activist investors are turning a sterner eye on the job done by boards and directors, regardless of how a company or its stock are doing. If investors succeed in forcing tougher boardroom practices at Heinz, many other lackluster boards are likely to face similar pressure to shape up.
Such moves have gained momentum since November, when a National Association of Corporate Directors panel headed by governance guru Ira Millstein issued a sweeping set of guidelines that outlined ''best practices'' for boards. Early this year, TIAA-CREF began screening its corporate investments on 25 governance issues, from the ages of directors to their potential conflicts of interest with management. Where boards don't measure up, TIAA-CREF is prodding even well-run companies to strengthen the quality of their directors. CalPERS joined the fray in June by proposing its own strict board guidelines. Within months it, too, plans to target those that fail to make the grade. Even the Business Roundtable is getting into the act, in part to head off tougher measures by activists. It plans to publish its own set of principles on Sept. 10.
The list of best practices favored by the activists today is extensive. Since the aim is to ensure that directors ally themselves with shareholders, not management, the guiding principle is director independence. Governance experts believe boards should have no more than two or three inside directors, and key audit, nominating, and compensation committees should be composed entirely of outsiders. All director retainers should be paid in stock. Extras, such as pensions, which activists fear compromise independence, should be eliminated. No director should earn consulting, legal, or other fees from the company. Moreover, interlocking directorships--execs who serve on each others' boards--should be banned. Activists believe they encourage members to look out for each other.
Still, the new board standards have come in for some vociferous criticism. Many executives--and, indeed, many investors--remain skeptical. Although hundreds of companies are considering them, so far only a few--Ashland Inc. is one--have adopted them in any significant way. Citing such top companies as Walt Disney Co., which has also been criticized for weak boardroom practices, many directors dismiss the guidelines as rigid and academic. More to the point, they say they bear no correlation to performance. ''I'm not for blanket rules,'' says John C. Bogle, chairman of mutual-fund giant Vanguard Group and a director of Mead Corp. ''When you get into valuations of a stock, it's hard to know where one would put governance with fundamentals like dividend and earnings growth and financial strength.''
To many observers, Heinz could well be a poster child for poor corporate governance. For its size and prominence, the company stands nearly alone in its failure to meet many of the new guidelines. Heinz's board immediately popped up on TIAA-CREF's radar last year because it failed to meet the fund's basic standards. And in BUSINESS WEEK's first ranking of corporate boards, published last November, Heinz' was the third worst in the U.S., behind only Archer Daniels Midland Co. and Champion International Corp. But far from backing down, O'Reilly and his associates firmly dismiss such guidelines as procedural frippery. ''These are philosophical differences that will be debated for years,'' says Benjamin E. Thomas Jr., Heinz's corporate secretary. ''I don't think there is empirical evidence out there to show this stuff matters.''
If shareholders are doing well, O'Reilly and other skeptics ask, does the makeup of the board--or the rules under which it operates--really make a difference? In the past, the answers might well have been no. But governance experts now recognize it took years of decline and board inaction at such companies as American Express, GM, and Westinghouse Electric before a looming crisis forced reforms. So activists are focusing on avoiding a meltdown in the first place. ''The key to good governance is to keep a well-performing corporation from becoming a poor-performing one,'' says B. Kenneth West, the ex-chairman of Harris Trust & Savings Bank who is a senior consultant for governance at TIAA-CREF.
That's what makes Heinz a near-perfect candidate for this fight. It's not like General Motors Corp. in 1992. In fact, Heinz isn't doing badly. Excluding a $420.9 million restructuring charge, the global food giant posted a 9.6% rise in net income, to $722.8 million, in fiscal 1997, ended on Apr. 30. Moreover, O'Reilly has made several moves long demanded by Wall Street during the past year. In mid-1996, he finally anointed William Johnson his heir apparent by naming him president and chief operating officer. In March, O'Reilly unveiled with much fanfare Project Millennia, a reorganization plan under which at least 25 plants will be closed or sold.
That's still far from O'Reilly's glory days. After taking the helm in 1979, he wowed investors by slashing expenses, stealing market share, and expanding globally. Profits and sales took off, as did Heinz' stock. Total shareholder returns averaged 31% a year in the 1980s, nearly double the Standard & Poor's 500-stock index's 16.8%.
DUBIOUS DISTINCTION.
But Heinz has offered up far more modest performance of late. Since the start of the decade, operating earnings have grown 43%; by contrast, rival Campbell Soup Co. has increased its income by 140%, to a projected $1.5 billion for fiscal 1997. And over the past five years, Heinz' annual shareholder returns of 13.9% have consistently underperformed the S&P, as well as the S&P food index. Only a runup since Johnson's appointment as president--the stock has gained 35%--has allowed Heinz to catch up with its food-industry rivals.
Nevertheless, the Heinz board continues to pay O'Reilly like a superstar. His total compensation of $182.9 million in the past six years ranks him among a handful of the best-paid CEOs. In five of those six years, he has won the dubious distinction of being among the five CEOs cited by BUSINESS WEEK as giving shareholders the least for their money. While much of that stems from gains on options granted early in his tenure, the hefty awards have continued even as performance has slipped. Indeed, the board has been so generous with O'Reilly's options that he is now Heinz' largest individual shareholder, with 1.6% of the stock.
A comparison with Campbell Soup Co. is telling. Last year alone, O'Reilly got a new options grant on 750,000 shares. That's more than the 646,800 shares Campbell Chairman David W. Johnson got in the past seven years combined. Still, O'Reilly defends his hefty options packet. ''There could be no more honorable or fairer way [to be paid] in American capitalism,'' he insists.
That's not the only contrast between Heinz and Campbell that rankles shareholder activists. Once under duress itself from investors for being a lackluster, family-dominated sleeper, Campbell ousted the CEO in 1990 and hired outsider Johnson from Gerber Products Co. Since then, the company has become a pioneer in corporate governance: In 1992, Campbell became the first major company to publish board guidelines (table).
The shift appears to be paying off. Since 1992, Campbell's annual shareholder returns of 20.9% have far outdistanced those of Heinz. ''You have to wonder how Campbell, with a model board, is outperforming Heinz,'' says Charles M. Elson, a law professor at Stetson University College of Law and a governance expert. ''This is a captured and incestuous board. That may explain the difference.''
Of course, there are other differences. Share repurchases, acquisitions, and a steady stream of new products have helped. Campbell also has had greater pricing flexibility, thanks to its dominance of the U.S. soup market. But Johnson views an active, independent board as a source of competitive advantage, and he credits the directors with helping engineer the turnaround. In approving a new strategy last year, for example, the board retained its own investment banker and legal counsel. ''The directors helped me by asking the right questions,'' says Johnson.
By contrast, the Heinz board is very much an O'Reilly creation, and its lackluster reviews have much to do with the sheer force of his personality. The Irish-born O'Reilly is no ordinary CEO. A former rugby star in Ireland, O'Reilly was 33 when he was hired as managing director of Heinz' subsidiary in Britain in 1969. Four years later, he was tapped as president of the company, and in 1979 as CEO. He is one of the world's most charismatic businessmen. ''He has a million stories and tells all of them well,'' says Heinz director Richard M. Cyert. ''When you sit down to lunch with him, it's like going to a movie theater for entertainment.''
But that charisma may have a downside. Critics believe it has led to a board that's far more deferential to O'Reilly than it ought to be. ''Most of the directors are more mesmerized by Tony than critical in any way,'' says an outside consultant who worked with the board for years. ''Whatever Tony wanted, Tony got.'' O'Reilly, Johnson, and seven of Heinz' nine outside directors disagree; two others did not return phone calls. Maintains director Cyert: ''He frequently goes around the room to see how people feel about an issue. They'll argue back and forth. It's not necessarily tough on Tony, but it shows the independence of the board.''
Does it? The independence of the Heinz board is at the core of the dispute between O'Reilly and the governance crowd. For starters, Heinz' board remains loaded with insiders. Ten of the 19 board members are current or former Heinz employees. Governance experts believe that having so many insiders lends too much support for O'Reilly. ''Why would an insider challenge the boss?'' asks Elson. ''That's a nice way to lose your job very quickly.''
TERM LIMITS
As if that weren't enough, Heinz' board is overloaded with aging directors. The average age of Heinz' board is more than 66; only one of the nine outside members is below the age of 65. And rarely do directors leave: 85-year-old Joseph J. Bogdanovich, for example, joined in 1963. That flies in the face of the most controversial aspects of the new guidelines: that boards ought to have mandatory retirement ages--and even term limits. CalPERS has argued that board members who stay for a decade or more should no longer be considered independent.
O'Reilly not only dismisses his critics, he argues vehemently that companies are better off with many inside directors. ''If you have only one insider,'' he says, ''the only person who talks to that board is the CEO, and every view is filtered through one mind to the board.'' Heinz President Johnson, a four-year board member who spoke on behalf of the inside directors, insists that they say what they think. ''I'm sure there were times when Tony or a couple of other senior guys were rolling their eyes when someone said something he wished he hadn't heard,'' says Johnson.
O'Reilly and his directors also insist that age and length of service are irrelevant. ''Most of us are rather aged, but we are quite viable,'' declares 77-year-old Eleanor B. Sheldon, a Heinz director of 18 years. Although forced to retire because of age from the boards of Citibank, Equitable, and Mobil, she remains at Heinz.
Just as jarring is the fact that most of the outside directors who gather around the sierra chica granite table in Heinz' windowless boardroom are longtime colleagues or friends of O'Reilly, and not one outsider is a sitting CEO. Indeed, how the powerful executive maneuvered over the past 18 years is nothing less than a study in how to craft a board of directors.
As was common when O'Reilly became CEO in 1979, many board members had crossed paths elsewhere: Three outsiders also were directors of Mobil Corp., where O'Reilly had become a board member. Within a year, O'Reilly joined the Heinz board's nominating committee. By 1984, he took over as committee chairman and began to dominate the selection process.
To governance experts, that's a huge no-no. To foster independence, they believe board selection should remain in the hands of outside directors. They also frown on cross-directorships, since that can lead to a ''you scratch my back, I'll scratch yours'' mentality among directors who sit on boards together. But at nearly every turn, O'Reilly hand-picked his new directors--almost always from boards he already sat on or from organizations affiliated with Heinz.
His very first recruit, in 1983, was William W. Scranton, a fellow director at Mobil. A year later, he tapped Cyert, then president of Carnegie Mellon University, a beneficiary of Heinz Foundation grants and a fellow director with O'Reilly at Allegheny International, a company that eventually declared bankruptcy amidst a financial scandal. In 1987, O'Reilly recruited his third outsider, Nicholas F. Brady, then chairman of Dillon, Read & Co., an investment bank Heinz had been doing business with for four years. Brady had also served on the NL Industries board with two other Heinz directors. A year later, a fourth Mobil director, Samuel C. Johnson, joined the Heinz board.
As O'Reilly continued to find familiar candidates, Heinz' nominating committee didn't even bother to meet. O'Reilly's next recruit was Coca-Cola's Keough, with whom he served as a director at Washington Post Co. as well as on the board of trustees at Notre Dame University. He joined the board in 1990, the second year in a row that Heinz' nominating committee failed to convene even once. And even in recent years, as the governance movement has led many companies to begin looking further afield for their directors, O'Reilly's M.O. has not changed. On director Brady's recommendation, O'Reilly brought aboard in 1994 Washington attorney Edith E. Holiday, a longtime Brady aide. The newest outsider on the board is former U.S. House Speaker Thomas S. Foley, whom O'Reilly describes as a friend for more than 15 years. When Foley retired as Speaker of the House of Representatives in 1996, O'Reilly organized an extravagant tribute to him in the Capital Hilton ballroom.
O'Reilly insists the shared experiences allow him to better evaluate potential directors. He defends his role as nominating committee chairman, claiming it allows him to get better talent. Adversaries counter that his role simply ensures he has virtually free rein to handpick his own directors. Complains Robert A.G. Monks, a principal in Lens Inc., an activist investment fund: ''Everybody knows it's a matter of personal loyalty to the guy who put him or her there.''
He and other experts also point to another troubling issue: O'Reilly has treated his board as generously as it has treated him. In three of his first four years as CEO, O'Reilly and directors hiked the pay of all outsiders and added lifelong director pensions. Later, O'Reilly added other raises and perks, including a $1 million donation to charity after a director's death. Along with annual retainers of $30,000 and yearly grants of 300 shares of stock, directors receive $1,500 for each meeting they attend. In all, it's pretty generous--about 20% above average for the nation's 100 largest companies, according to consultants' SpencerStuart.
SLOW MOVER.
No less problematic is the fact that the board's executive committee, which has the authority to act when the board is not in session, is composed entirely of insiders. Chaired by O'Reilly, the committee regularly meets the day before the full board. Most companies restrict their purpose to emergency business. Not Heinz. In six of the past seven years, its executive committee has met more often than the board. By comparison, Campbell Soup's five-member executive committee has only one insider and has met once in three years. ''O'Reilly has created two classes of directors: those that make the decisions and those that bless them,'' charges John M. Nash, president of the National Association of Corporate Directors. O'Reilly makes no apologies, arguing that the executive panel is more of a ''reporting committee'' that helps prepare for the full board.
The question, of course, is whether any of this matters. Would a different board--younger, less familiar with each other, or with O'Reilly--have overseen Heinz any differently? O'Reilly and his directors say no--and they deny that oversight has been weak. ''This isn't a show-and-tell board,'' says Keough.
OUTSIDE INTERESTS.
Even O'Reilly's harshest critics concede that the charge is impossible to prove, since only O'Reilly and his directors see what goes on in the boardroom. But they believe plenty of signs show that O'Reilly and his managers are not being held to very tough standards. Heinz was the slowest of the major food companies to restructure, and many on Wall Street believe it did not go far enough. Analysts have also complained that Heinz has inflated its earnings through aggressive accounting. Heinz denies that allegation.
Moreover, though O'Reilly has also been frequently criticized for devoting extensive time to his outside interests to the detriment of Heinz, the board has made no move to challenge him. Among other things, O'Reilly is nonexecutive chairman and director of three companies he owns--Independent Newspapers, Fitzwilton, and Waterford Wedgewood. He's also chairman of a Dublin law firm that does work with Heinz. All told, O'Reilly travels some 300,000 miles a year on the company's Gulfstream. ''There's no doubt that he is often out of the country, and not only on Heinz business,'' says one analyst. ''I think that's hurt the company.'' Retorts director Brady: ''Three-quarters of O'Reilly is better than 100% of most people. He's that talented.''
He's also tenacious--and those who want Heinz to reform its board are in for a long fight. In the past, outside efforts to get Heinz to improve its governance practices have failed. While TIAA-CREF and CalPERS are stronger adversaries than Heinz has faced before, O'Reilly clearly has plenty of board support.
So far, that has added up to a stalemate. After a series of letters from TIAA-CREF and a meeting with West, asking O'Reilly to trim the insiders, he still refuses to budge--the only one of seven companies targeted by TIAA-CREF to do so. In fact, in June, O'Reilly added one more inside director--giving current and former executives a board majority. Meanwhile, activists want most of the old-timers to go, and some have asked that directors' pensions be eliminated and a larger share of directors' compensation be paid in stock.
Although O'Reilly says he might concede on the last two issues--if the board wants it--he insists he won't significantly reduce the number of insiders. ''Outsiders are outsiders. They simply are not committed to the board in the same way as people who have their careers at stake here. Boards that listen to one man will be the prisoners of that man.''
Perhaps. But many who have looked at the rarefied and privileged realm of Heinz' board, believe the company's inside and outside directors alike already are prisoners to one man: O'Reilly. If there are no board changes soon, the lobbying behind the scenes by TIAA-CREF could erupt into a public boardroom brawl. If it does, investors may finally get a chance to weigh in on whether they think boardroom practices really do matter.
By John A. Byrne in Pittsburgh
-------------------------------
Updated Sept. 4, 1997 by bwwebmaster
Copyright 1997, by The McGraw-Hill Companies Inc. All rights reserved.

Return To Stybel Peabody Home Page