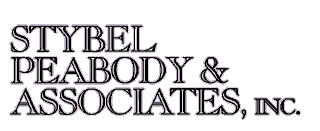 IS YOUR COMPANY TAKING ADVANTAGE OF THE BENEFITS OF EMPLOYER ASSOCIATIONS?
Every state has employer associations. Is your company properly using these associations?
We live in an era where companies are seeking to outsource non-core functions, employer associations have enormous buying power potential because they do not place restrictions on industry categories.
One such state employer association is the Associated Industries of Massachusetts.
With over five thousand members, AIM is the voice of Massachusetts employers. In addition to providing outsourced services, it also provides companies with an excellent snap shot of the state, region, and the country through its monthly surveys. AIM is an easy way to insure that corporate leaders keep up-to-date with key federal and state regulatory/legislative issues. And AIM is also a business advocate for legislative/regulatory change.
The Associated Insutries of Massachusetts has selected STYBEL PEABODY LINCOLNSHIRE as its partner in providing all forms of senior level transition services (retained search, coaching, and retained search). We could not be more proud!
For more information about AIM programs, click here: www.aimnet.org

Return To Stybel Peabody