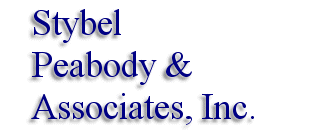 Mutual Fund Managers Become Board-Level Change Agents
Mutual fund managers like to remain "hands-off:" If they don't like the way management is acting, just issue a sell order and walk away!

Peter Drucker predicted that institutional managers would increasingly find themselves "locked" into major positions they have taken. Unable to exit without severe loss, they would be forced to become activists for change at the Board level.

The following is an example showing how Peter Drucker's analysis was on target. It comes to us from THE WALL STREET JOURNAL.

Agressive Bid: As Sotheby's Squirms, A Mutual-Fund Manager Goes on Attack
By VANESSA O'CONNELL
Staff Reporter of THE WALL STREET JOURNAL
August 2, 2000


NEW YORK -- In his breakfast room overlooking Central Park, mutual-fund manager Ron Baron lit into his early-morning guest. Mr. Baron, the largest shareholder in Sotheby's Holdings Inc., told Robert Taubman that his intention to join Sotheby's board was a conflict of interest and "absurd."

Mr. Taubman had been picked for the seat by his father, A. Alfred Taubman, who left the board he long headed in the wake of a price-fixing investigation of the auction house. Now, the younger Mr. Taubman refused to budge. His breakfast with Mr. Baron, in April, was followed by two more fruitless meetings, which the fund manager describes as "screaming fights."

Mr. Baron, a veteran fund manager but an art-world neophyte, is engaged in a strenuous battle over Sotheby's. After an investment bet that hasn't gone as planned, he is trying to pry control of the celebrated auction house out of the hands of Mr. Taubman, the 75-year-old shopping-center magnate who has voting control. "The best thing would be for Alfred Taubman to get out," Mr. Baron says.

But Mr. Taubman holds a lot of cards. He controls Sotheby's through a special stock class and a loyal board, which so far has shown scant interest in taking up Mr. Baron's cause. Jeffrey Miro, a director and Mr. Taubman's longtime attorney, says the very purpose for the two share classes is to keep Sotheby's from getting "involved in proxy or shareholder battles."

Mr. Baron, 56, is trying to break Mr. Taubman's hold by using the continuing federal investigation and a threat of a shareholder suit to change the board's views. He is betting that if federal prosecutors indict the senior Mr. Taubman, Sotheby's will sue him and induce him to relinquish his shares as settlement. Under Mr. Baron's scenario, Sotheby's then could get rid of its two classes of stock. This could make other big investors more eager to accumulate the company's shares, boosting their price or paving the way for a takeover.

The battle could create some sparks at Sotheby's annual meeting tomorrow in New York, when 46-year-old Robert Taubman is expected to win a board seat, despite Mr. Baron's opposition, and Mr. Baron is expected to seat some directors as well. The younger Mr. Taubman says that once on the board, he will recuse himself from any matter that poses a conflict. "With all due respect to Ron," he says of Mr. Baron, "the Taubman family interest in Sotheby's is not for sale."

Alfred Taubman declined to be interviewed, but his spokesman says he denies any involvement in any illegal practices by the auction house. Sotheby's says it is cooperating in the investigation.

Mr. Baron's crusade has sparked a furor behind the scenes. Sotheby's lawyer, Ira Millstein, says he implored Mr. Baron not to air his gripes in public because of the uneasiness this could cause Sotheby's clients and employees. In an effort to placate him, the auction house postponed its annual meeting for more than three months and produced a revised slate of director nominees that includes four people of Mr. Baron's choosing. Sotheby's also plans to increase the board's size by one member, to 16.

Despite the odds against him, Mr. Baron's activism has implications for the auction house, which was founded 256 years ago. The fund manager describes Sotheby's directors as "dukes and duchesses and earls," too old and out of touch to vault the company into the Internet age. He says his four board candidates will demand that Sotheby's slash expenses and vastly expand its market by transforming itself into an online retailer of art.

Moreover, if prosecutors should indict Mr. Taubman, the odds would shift. Says Michael Sovern, Sotheby's chairman: "All depends on Alfred being found to have done something wrong. Everything comes back to litigation."

The Baron-Taubman fight pits two combatants who are both self-made men but have little else in common. Mr. Taubman and his wife, a former Israeli beauty queen, have been fixtures of New York society and frequently attend the auction house's glittering parties. Mr. Taubman is also a serious art collector, owning Old Masters and Impressionists, as well as such American icons as Jackson Pollock.

As for Mr. Baron, New York Yankees memorabilia are among his most treasured possessions. He is such a workaholic that he has sometimes used vacations with his wife and sons to visit executives at companies in which his funds invest. In contrast to the dignified Mr. Taubman, Mr. Baron is excitable, and not given to formal attire; he showed up at a dressy Sotheby's reception in June clad in blue jeans.

Over the years, Mr. Baron, whose closely held Baron Capital Group manages roughly $9 billion in mutual-fund assets, has built an impressive record, scoring on such investments as Charles Schwab Corp. and Mirage Resorts Inc. Of late he has endured some setbacks, missing out on most of the technology-stock boom, although his flagship Baron Asset Fund is handily beating the Dow Jones Industrial Average and the S&P 500-stock index for the year to date.

Beginning in late 1997, Baron Capital acquired nearly 40% of Sotheby's, drawn by its brand name, its roster of 400,000 wealthy clients, "cross-selling" opportunities and Mr. Baron's own idea of doubling the business by plunging into the Internet. Baron funds -- in which most of Mr. Baron's own considerable fortune is invested -- spent $503 million on the Sotheby's stake. It's now worth about $441 million.

In a booming market, this performance ignited some second-guessing by fund investors. William Cornwall of Fredericksburg, Va., yanked his savings from the Baron Asset Fund last year. He claims Mr. Baron was initially "dismissive" of the Justice Department price-fixing investigation and says: "Ron is far too cozy with the CEOs and seems to swallow their spins hook, line and sinker."

Mr. Baron says that while "sometimes I make mistakes,'' he tries to invest "only in companies run by smart people."

He put Alfred Taubman in that category. Pointing to Mr. Taubman's prior success in owning a string of commercial shopping malls, Mr. Baron has described Mr. Taubman to his fund shareholders as "a retailing genius." Mr. Taubman has been the force behind Sotheby's for 17 years, ever since he sank $130 million into what was then Sotheby Park Bernet, fending off two unwelcome suitors.

Two Classes of Stock

Taking a cue from his friend Henry Ford II, Mr. Taubman arranged for London-based Sotheby's to issue two classes of stock, ensuring his control. His shares, worth about $249 million, represent 22.5% of the equity. But most of his holding consists of Class B shares, and Class B shareholders get to elect 75% of Sotheby's board. (The Class B shares would retain their voting power if he sold them, provided he gave Sotheby's the chance to match any offer; if it declined to match such an offer, he would be free to sell to anybody.)

In January 1998, a few months after Mr. Baron began investing in Sotheby's, a sentence in a quarterly filing caught his eye. "In May 1997, major auction houses, including the company, and certain art dealers received subpoenas" from the Justice Department, it said. "The company is cooperating."

At the time, Mr. Baron says, he was "assured" by Mr. Taubman and by Chief Executive Diana D. Brooks that the investigation wasn't an issue. He says they told him the inquiry concerned dealers, not the auction houses. Ms. Brooks declines through her lawyer to comment, and Mr. Taubman's spokesman also declines to comment.

Mr. Baron kept buying through much of 1998, until he had about 55.5% of the Class A shares. Class A shareholders can name 25% of the board, but until recently, Mr. Baron didn't take advantage of that right. The boardroom balance didn't bother him. He says he told Mr. Taubman and Ms. Brooks he was "a passive, long-term investor with no intention changing or influencing control of the company."

Internet Push

Very soon, though, he began what some Sotheby's directors and lawyers now describe as a highly intrusive attempt to steer the company into cyberspace. Mr. Baron says he believed an aggressive move onto the Internet could jump-start the stock and turn his $500 million into $5 billion by 2005.

Over dinner with Sotheby's executives at the Homestead Inn in Greenwich, Conn., in July 1998, Mr. Baron spoke glowingly of the stock appreciation that could follow if Sotheby's moved quickly in cyberspace. Ms. Brooks's response? "That is the most ridiculous thing I have ever heard," Mr. Baron recalls the then-CEO as saying. Her lawyer says she has no comment.

Sotheby's did take the Internet plunge, after "deliberating for a long, long time," says Walter Curley, a director. In partnership with Amazon.com, it launched a site for midpriced collectibles and jewelry late last year, and in January, it unveiled Sotheby's.com for paintings and books.

Mr. Baron's intense interest in the fine points of Sotheby's strategy and his many visits and calls to Ms. Brooks finally led company lawyers to ask him to sign a confidentiality agreement, one director says. Mr. Baron says he signed two of them.

Steeped in certain issues, Mr. Baron was nonetheless out of the loop on one: the price-fixing investigation. In late January, rival Christie's International said that in return for conditional amnesty, it was cooperating in a Justice Department probe of possible collusion in the auction houses' commission rates. Mr. Baron says he was stunned when, three weeks later, Mr. Taubman stepped down as chairman and Ms. Brooks quit as CEO and a director.

Mr. Sovern became chairman Feb. 21, and Mr. Baron immediately got him on the horn. In that conversation and numerous later ones, Mr. Sovern says, Mr. Baron expressed "concern about Taubman's control of the company." Mr. Sovern, a former president of Columbia University, says he urged Mr. Baron to exercise his control of the Class A shares to name four directors. To give him time to recruit candidates, Mr. Sovern prevailed on other directors to delay the annual meeting, then set for April 28. Also trying to cool Mr. Baron's ardor for change was Mr. Millstein, Sotheby's outside lawyer, who says he argued that "anything that destabilized the company would be a bad thing."

Advice From Price

As these events were unfolding, Mr. Baron says, he was shocked to discover in a proxy statement dated March 30 that Robert Taubman was up for a board seat. He turned to his friend Michael Price, who, when he ran the Mutual Series funds, was known for investing in companies with less-than-stellar records and pushing them to change. Mr. Price, both men recall, advised Mr. Baron to prevail on Sotheby's to combine its two share classes so all holders would have equal voting power. Mr. Price's plan further called for Sotheby's to induce Mr. Taubman to use his shares to pay the cost of settling pending shareholder suits.

Mr. Baron also hired a coterie of advisers, including Wasserstein Perella & Co. Mr. Baron says Chairman Bruce Wasserstein told him to create a situation for Mr. Taubman where "the pressure is too great to remain by making a lot of noise." Mr. Wasserstein declines to comment.

Mr. Baron wrote to his fund shareholders at the end of March asserting that the senior Mr. Taubman "may be personally liable" to Sotheby's shareholders in the wake of the criminal investigation.

If prosecutors don't indict Mr. Taubman, Mr. Baron says, he will pursue another line of attack. He wants directors to determine whether Mr. Taubman should have informed them of what Mr. Baron says was an offer from LVMH Moet Hennessy Louis Vuitton SA to buy Sotheby's. He says the offer was at about 2½ times the current share price on the New York Stock Exchange.

Mr. Taubman's spokesman, John Scanlon, says that a banker representing the French luxury-goods company made an offer in September, but because it was for Mr. Taubman's shares only, there was "no reason" for Mr. Taubman to disclose it. LVMH declines to comment.

Mr. Sovern says he'll ask the new board to look into it.

--Ken Brown contributed to this article.