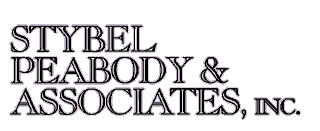 "CHAINSAW AL" DUNLAP OUSTED BY SUNBEAM BOARD: SIGN OF BOARDROOM FAILURE -- OR SUCCESS?
Here is what Ralph Ward has to say about the Board of Sunbeam. Do you agree? Send your comments to www.stybelpeabody.com via stybel@aol.com
Maryanne Peabody & Larry Stybel
STYBEL PEABODY & ASSOCIATES
Boston, MA
tel: 617 371-2990
Helping Companies Achieve Smooth Management Transitions for Its Senior People: Second Opinions About Management Potential, Valued Executive Coaching, and retained search.
The June 15 sacking of Sunbeam Corp. CEO "Chainsaw Al" Dunlap by the board of directors of the consumer products firm is no doubt the result of poor performance, including a sharp drop in share price and some disputed audit policies. But the CEO sacking also shows that recent worldwide boardroom reforms are paying off in the real world, with boards demanding stronger shareholder results.
Ralph D. Ward, publisher of Boardroom INSIDER newsletter and author of the book 21st Century Corporate Board, notes that Dunlap's often strident slash-and-burn turnaround techniques obscured his status as a strong supporter of boardroom reforms. "At Sunbeam, Al Dunlap pushed the envelope on governance innovation. He added independent-minded outside directors, convincing them to load up on the company's stock, and to pay themselves exclusively in stock too." The result: Directors better able to share investors' gains -- but also feeling their pain if results lag.
Ward observes that Dunlap also added a noted corporate governance activist to the Sunbeam board, a first, and supported limits on both director terms and number of other board seats. "Dunlap received much criticism in the business press, but he also won a lot of support from major investor groups they saw him using board reforms to burn all the bridges that allow CEOs to get away with mediocrity.
So, what happened when the Sunbeam turnaround fizzled this year, with the stock price falling to $18 from $53 in March? "Dunlap's new board mechanism did precisely what it was designed to do it showed him the door." Ward points out that "directors who have a big chunk of their personal equity tied up in a company are not very forgiving. One Sunbeam director told me that he had more invested in the company than in his house." Ward also notes that Sunbeam's turnaround has only started to sour over the last quarter. "Dunlap's results took him from savior to unemployed in just three months, and that's remarkable for an old-line industrial company. When the General Motors board sacked its CEO in 1992, market share had been falling for decades."
The outcome for Sunbeam, concludes Ward, may be a failure in results, but also strong proof of just how well and how fast a corporate board can work to limit that failure. "No one likes to have their house catch on fire, but it's good to find out that your new sprinkler system worked like a charm."
Ralph D. Ward is publisher of Ralph Ward's Boardroom INSIDER, the online newsletter for better boards and better directors.He is also a business speaker, and author of the book 21ST CENTURY CORPORATE BOARD (John Wiley & Sons, 1997). For more information, contact (517) 833-7615.
RALPH D. WARD 10686 W. Lincoln Rd. Riverdale MI USA 48877
phone/fax (517) 833-7615
rward@nethawk.com
Contact:
Maryanne Peabody or Laurence J. Stybel,Ed.D.
Stybel Peabody & Associates
60 State Street, Suite 700 Boston, MA 02109
e mail: stybel@aol.com
Office: 617/371-2990
THE BOARD OF DIRECTORS' RESOURCE CENTER (www.stybelpeabody.com)

Return To Stybel Peabody Home Page