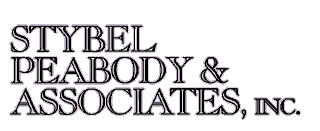 Big Board Now Wants SEC To Broaden Audit-Panel Rules
By ELIZABETH MACDONALD
Staff Reporter of THE WALL STREET JOURNAL
In a reversal, the New York Stock Exchange said it plans to ask the Securities and Exchange Commission to increase the number of companies that would fall under the agency's new board-audit-committee rules. At the same time, exchange officials want the SEC to drop a proposal that would leave audit-committee members vulnerable to shareholder lawsuits.
The moves come as the SEC is currently drafting a new set of corporate-governance standards that would expand the responsibilities of board audit committees, which are supposed to provide an independent check on a company's financial controls. A series of corporate-accounting fiascoes over the past year or so forced the SEC to act to tighten these rules.
To draft its new rules, due out later this year, the SEC is using recommendations released last February by a blue-ribbon panel of stock-market regulators and corporate executives. Among other proposals, the panel recommends that the SEC exempt smaller companies with market capitalizations of less than $200 million.
But in a letter now circulating among the exchange's listed member companies, the New York Stock Exchange wants the SEC to include these smaller companies in any new board-audit-committee standards. Once the Big Board gets feedback from companies on its suggestions, the exchange plans to send a letter outlining its suggestions to SEC Chairman Arthur C. Levitt.
The action marks a reversal for the exchange, which initially wanted to exempt smaller companies from the rules. The thinking was, smaller companies wouldn't be able to attract outside directors to these committees because of fears they would become the targets of potential shareholder litigation. But now, the Big Board "feels that good corporate governance" should take precedence over such concerns, an exchange spokesman said.
The exchange's reversal comes after a study of more than 200 corporate-fraud cases brought by the SEC between 1987 and 1997 revealed most financial-statement fraud is committed by companies with tiny market capitalizations. In addition, the New York Stock Exchange wants the SEC to drop a proposal that would force audit committees to include a letter in the company's annual report disclosing that the committee reviewed the audited financial statements with company management and discussed with the outside auditor whether the audit was a "quality" examination. "That raised a lot of concern" about increased exposure to litigation, the spokesman said. When asked, the SEC declined to comment on the exchange's suggestions.

Return To Stybel Peabody Home Page