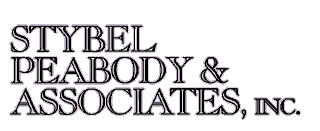 CONTEMPLATING SERVING ON A BOARD'S AUDIT COMMITTEE?
The following comments from Testa Hurwitz & Thibeault attorneys are worth considering.
Brian and Lori can be contacted at 617-248-7000.
Audit Committees Under Scrutiny
SEC Looks to Outside Directors to End "Earnings Management" Brian E. Pastuszenski Lori A. Mihalich The SEC has indicated that it intends to subject corporate audit committees of publicly traded companies to increased scrutiny. Concerned by significant restatements of revenues and earnings by major corporations (including Cendant Corp. and Waste Management Corp.), SEC Chairman Arthur Levitt declared last September that the pressure to meet or beat Wall Street earnings expectations has eroded the quality of financial reporting. Levitt commented that "qualified, committed, independent and tough-minded audit committees" are essential to combating an increasing trend of such "earnings management." Levitt then challenged the financial community to develop a "series of far-ranging recommendations intended to empower audit committees" so that they could "function as the ultimate guardian of investor interests and corporate accountability."
In response to Levitt's challenge, the New York Stock Exchange (NYSE), the National Association of Securities Dealers (NASD) and the accounting profession formed the Blue Ribbon Committee on Improving the Effectiveness of Corporate Audit Committees. On February 8, 1999, the Blue Ribbon Committee released its audit committee report. The report recommends a number of changes in NYSE and NASD listing requirements, Generally Accepted Auditing Standards (GAAS) and SEC disclosure requirements - all with an eye to making audit committees more proactive and more effective corporate watchdogs.
Some of the recommendations are quite onerous; others less so. The Blue Ribbon Committee's report recognizes that certain of its recommendations (relating to audit committee member independence) may be too burdensome for small-cap companies. For that reason, a $200 million market capitalization threshold is suggested for those recommendations. While the report's recommendations are not binding on any company, the SEC and the exchanges will likely issue extensive new rules to implement those recommendations. The report's principal recommendations are summarized below.
Proposals Applicable to Listed Companies with Market Caps over $200 Million
Change NYSE/NASD listing requirements to require that audit committees be comprised solely of independent directors (a minimum of three). The proposed definition of "independence" is quite restrictive: · Being an outside, non-management director would not necessarily qualify as independence.
Being an officer, controlling shareholder or partner in any for-profit business from which the company received "significant" payments within the preceding five years would compromise a director's independence.
All audit committee members would have to be "financially literate" - i.e., able to read and understand the company's financial statements.
In addition, at least one member would be required to have "accounting or related financial management expertise."
Proposals Applicable to All Listed Companies, Regardless of Market Cap
NYSE/NASD listing requirements should require audit committees to adopt detailed, written charters that specify the scope of the committee's responsibilities. Each company would be required to disclose in its annual proxy statement whether the audit committee had adopted a written charter and whether it had satisfied its responsibilities under the charter.
Under amendments to GAAS, outside auditors would no longer merely sign off on the company's accounting practices as technically acceptable. Rather, they would engage the audit committee in a substantive discussion of the quality of the company's accounting practices. That discussion would include, among other things: · The aggressiveness or conservatism of the company's accounting principles.
The auditors' assessment of any estimates or other judgment calls made by the company in the preparation of its financials. · SEC reporting rules would be amended to require companies to include in their annual 10-K reports a letter from the audit committee stating whether:
The committee had reviewed the financial statements with management.
The committee had been provided with the outside auditors' judgments as to the quality of management's accounting principles.
The committee had discussed independently (and without management or outside auditors present) the committee.
The audit committee believes the company's financials conform with GAAS.
SEC rules would be amended to require a company's outside auditors to conduct an interim financial review prior to the filing of the company's 10-Q report and to discuss the results of the review with the audit committee.
Recommendations for Immediate Action
The plaintiffs' class action securities lawyers will undoubtedly try to use the Blue Ribbon Committee's report as ammunition if companies fail to reform their audit committee practices as suggested in the report. We are also likely to see an increase in the number of shareholder derivative actions challenging whether audit committees have discharged their duty of due care to their companies. Consequently, boards of directors should take immediate steps to ensure that their audit committees function properly.
Good practices that will help audit committees and their members reduce their risk profile including the following:
Hold audit committee meetings regularly- no less frequently than each quarter, prior to release of the company's financial results.
Keep official minutes of all audit committee meetings and circulate them to the full board of directors so that there is a record of all audit committee meetings.
Follow-up on any "red flags" that come to the audit committee's attention and document the investigation of all red flags. Be mindful of notes that are taken during audit committee meetings which may indicate that the committee has identified, but not followed up on, red flags.
Thoroughly question the company's outside auditors regarding the quality of the company's financial accounting practices (and the extent of the auditors' own audit procedures), even when the auditors fail to identify any weaknesses in company systems and controls.
Finally, board members who represent private equity investors should consider carefully the increased commitment and, in all likelihood, the increased exposure to liability before agreeing to serve on a public portfolio company's audit committee.

Return To Stybel Peabody Home Page